Dear LEARN Friends and Supporters,
The 2020-2021 school year is successfully underway. I am especially proud of our LEARN family for preparing for this unusual year with dedication and joy. It was amazing to watch our educators, scholars and families safely come together during in-person parent orientations to establish connections and build relationships before the school year started.
During this unique back to school season, our community of ten schools serving 4,000 children has shown flexibility, perseverance and excitement. I am proud of how our educators and scholars have shown commitment to our LEARN Core Values of High Expectations and Providing a Safe and Nurturing Environment.
Most LEARN scholars are learning virtually. However, we have adapted our remote learning model to ensure we are still providing our students with a high-quality education while addressing the social and emotional needs of our scholars. Here are some highlights:
LEARN Begins the 2020-2021 School Year with a Strong Start
Before the first day of school on August 31, all LEARN schools launched the year with a "Strong Start" program. This program allowed for school teachers to safely meet their scholars and families in-person to prepare for the start of virtual learning. All LEARN schools hosted these in-person conferences with each LEARN family, with 94 percent of families participating. We distributed 4,051 Chromebooks so each scholar can access LEARN's online programs. Teachers met their new students and families to go over daily schedules and to set expectations for online learning. At LEARN 10 North Chicago, scholars even were surprised with a Back to School Parade from their teachers before the first day of school!
In addition, LEARN schools worked with families who needed in-person support to have their children begin the school year on campus. LEARN purchased additional PPE, hired more nurses and set up strict health and safety protocols to ensure we were creating a Safe and Nurturing environment for our scholars and staff. We are pleased to be able to provide as much in-person support as possible for our families.
This week, LEARN schools are hosting an in-person 'Scholar Success Week' for the children who have been participating in virtual learning. This week is an important opportunity to reconnect with our scholars to ensure they continue to be on track academically. This week will allow for teachers to provide scholars with extra academic support, social-emotional support and specialized student support services such as occupational and physical therapy.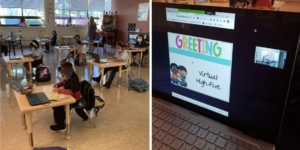 LEARN Alumni Internship Program Concludes
Every summer, LEARN offers a unique, paid internship opportunity for LEARN alumni. This first-of-its-kind internship program launched by a charter school network allows for alumni to gain experience in various departments, including finance, human resources, marketing and operations. Established in 2011 as a way to provide graduates with work experience, it also gives alumni an opportunity to earn money for their tuition at elite high schools and colleges and expose students to the skills needed to be successful in a professional work environment. This year, several LEARN alumni had the wonderful opportunity to work with one of LEARN's Board members, Aaron Clubb, at TRUE Search. Read about how LEARN conducted the program this summer in this Elevate Chicago article.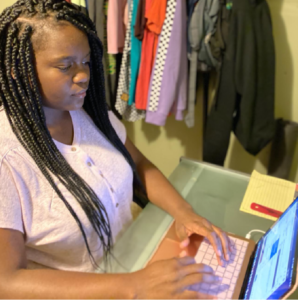 LEARN D.C. Selects Executive Director to Open School in Fall 2021
We are so pleased to announce the selection of Dr. Jill Gaitens as the Executive Director of LEARN D.C., opening in Fall 2021. Dr. Gaitens brings an exceptional level of education and management experience to her role, as well as a deep understanding and commitment to serving both military and civilian families. Dr. Gaitens will be directing the opening of LEARN's new campus on Joint Base Anacostia-Bolling (JBAB), serving both military families and Ward 8 families. Please read more about LEARN D.C. here.
I have never been prouder to work at LEARN. I have watched the LEARN team listen to our families and students, adapt to circumstances and new information and thrive in this new environment. Their commitment is unwavering — and I thank you for your support.
Warm Regards,
Greg White, President & CEO